Medical Sterile Catheter Disposable PVC Catheter With Finger Tip
Product Detail
Product Tags
| | |
| --- | --- |
| | PVC INTERMITTENT URETHRAL CATHETERS |
| | |
| | |
| | |
| | |
| | |
| Instrument classification | |
1)The users must be the professional medical staff;
2)The product can be used only once, should be used immediately after opening the package and destroyed afterwards;
3)Strictly prohibit using it if the package is broken;
4)The product must be sterilized by EO, Every test item must meet with standard before using them;
5)The period of validity is 5 years from the date of manufacture, must use it during the validity period;
6 )Store in a place it avoids high temperature, high humidity, and does not have corroding gases, should have good dryness and ventilation.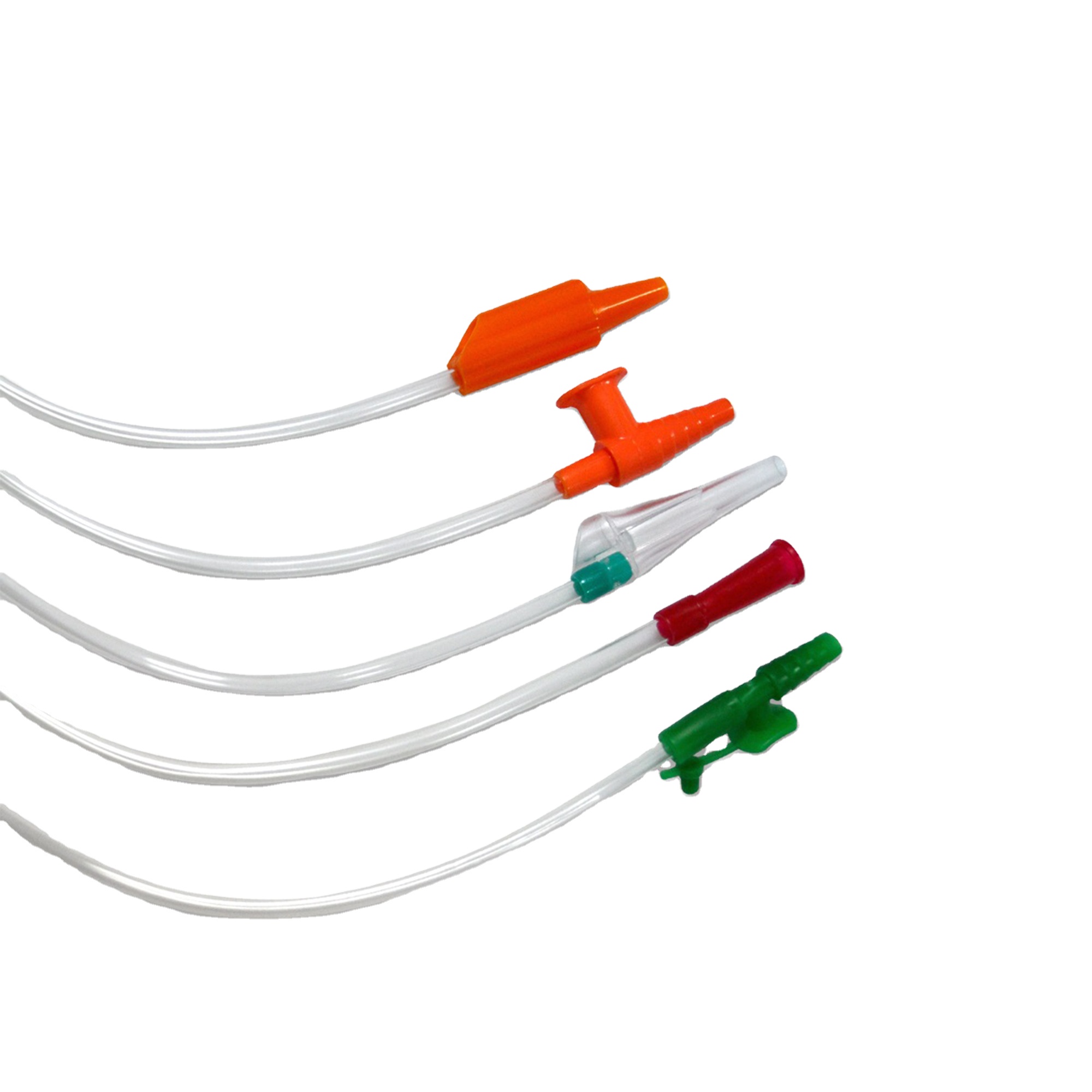 1. Wash your hands before using
2. Inserted through the urethra into the bladder to drain the urine out
3.After the catheter is inserted into the bladder, there is an air bag near the end of the catheter to fix the catheter in the bladder, and it is not easy to escape, and the drainage tube is connected to the urine bag to collect urine
1. Made of non-toxic PVC,medical grade.
2. Frosted surface or transparent.
3. Araumatic, softly rounded closed tip.
4. Two lateral eyes with smooth edges.
5. Radiopaque line (x-ray visualization) available.
6. Colour coded connector.
7. Length is 20cm, 30cm, 40cm, 60cm ect.
8. Peel-off polybag or blister packing.
9. Sterilized eo gas.
10. Size: fr6-fr24.
---
Previous:
White Blood Lancet Flat-top Safety Blood Lancet Medical Sterile 28g Flat Blood Lancet Needle
---