Medical PGA Suture With Needle Curved Suture With Needles Disposable
Product Detail
Product Tags
Polyglactinesuture consists of the suture  threadattached to a suture needle.  The suture needle is made of high quality stainless steel specific for medical applications and is   firmly attached to the suture thread. The suture (needleand thread) is used to suture soft tissue ón the human body.  Polyglactine  is  a synthetic absorbable multifiliment sterile surgicalsuture composed of glycolic (90%) and L- Lactide (10%) forming a copolymer. The Polyglactine suture yarns are braided and coated with calcium sterateand Polyglactine 370. The suture thread and coatingcan be absorbed by the human body through hydrolysis which has no adverseeffect on the human body. Polyglactine suturesfulfil all the requirements of USP and European Pharmacopoeia for sterile,synthetic absorbable sutures.
Size

Diametertmm)

Knot-Pull Strenght (kgf)

Needle Attachment (kgf)

U.S.P

Metric

Min

Max

Average Min

Individual Min

Average Min

Individual Min

7/0

0.5

0.050

0.069

       0.14

0.080

       0.080

        0.040

6/0

0.7

0.070

0.099

0.25

0.17

       0.17

0.008

5/0

1

0.10

0J49

0.68

023

       0.23

        0.11

4/0

1.5

0.15

0.199

0.95

0.45

       0.45

        0.23

3/0

2

0.20

0.249

       1.77

0.68

       0.68

        0.34

2/0

3

0.30

0.339

2.68

1.10

       1.10

        0.45

0

3.5

0.35

0.399

3.90

1.50

1.50

        0.45

1

4

0.40

0.499

       5.08

1.80

       1.80

        0.60

2

5

0.50

0.599

       6.35

1.80

       1.80

        0.70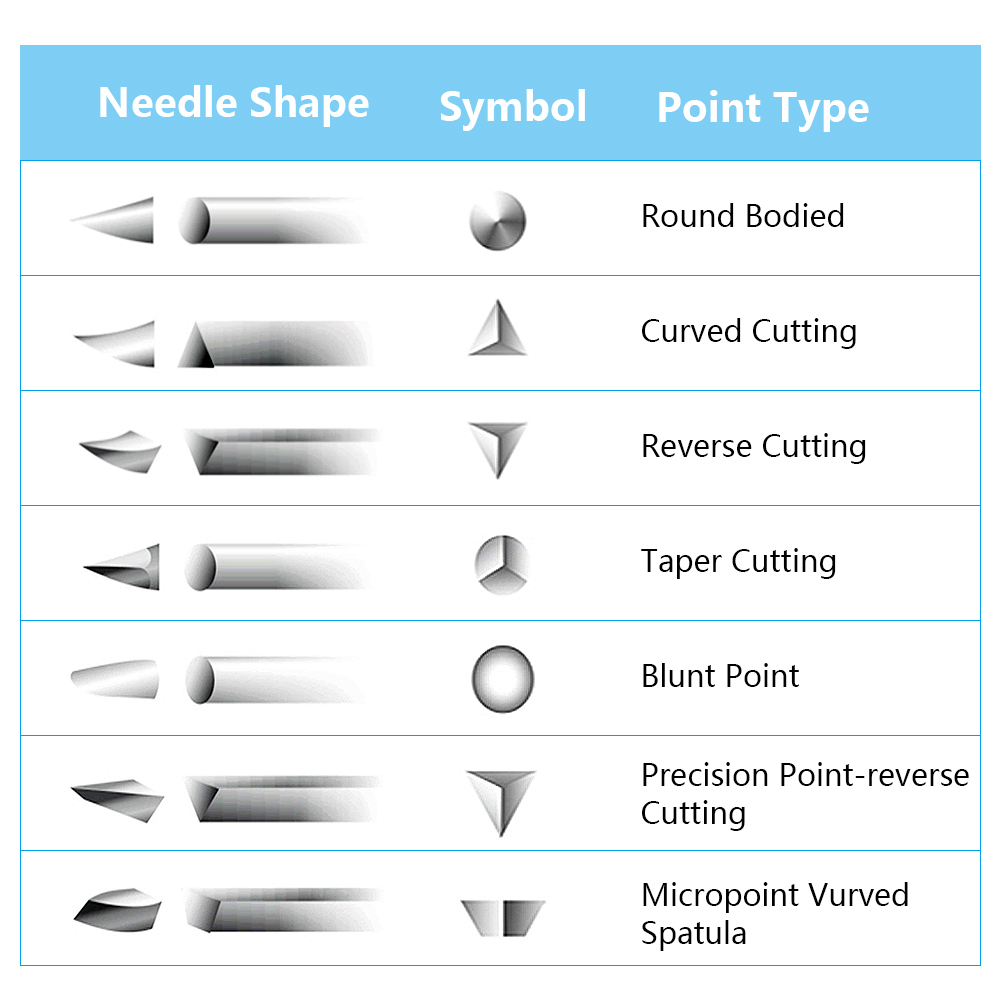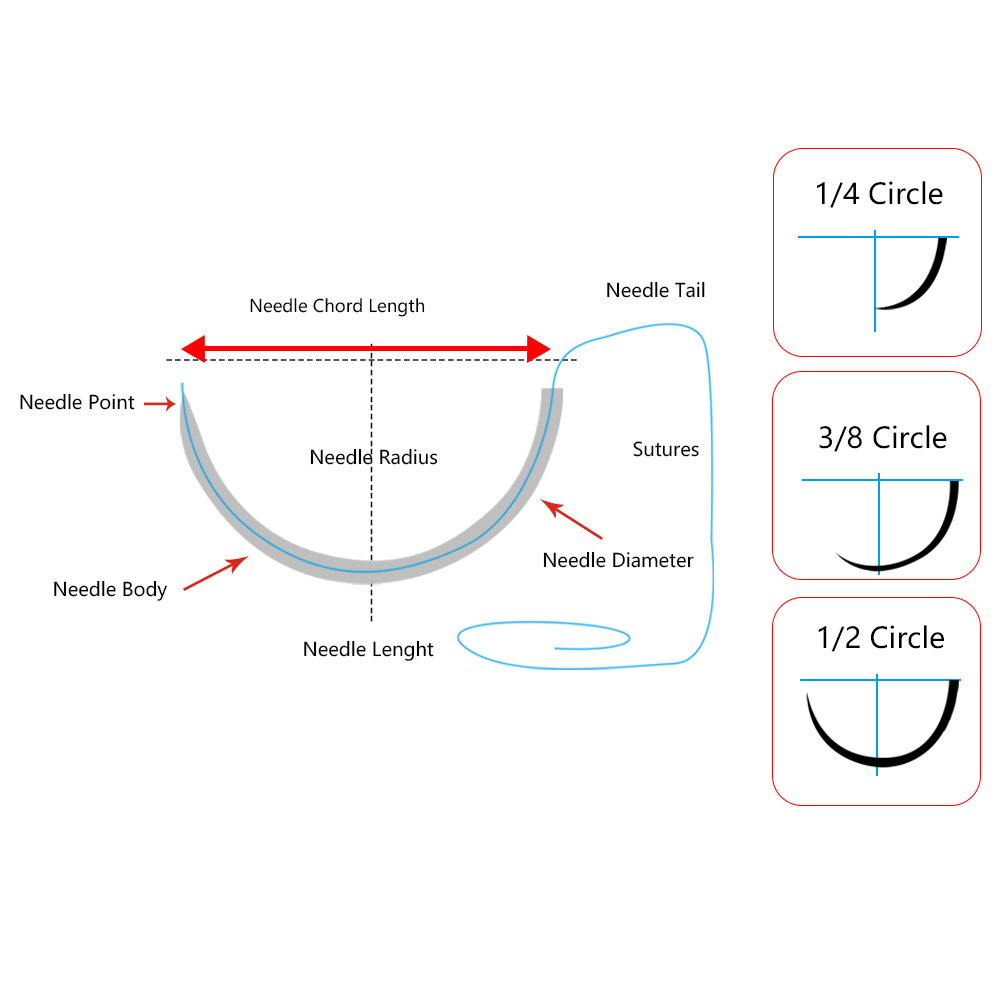 PGLA medical absorbable sutures
With the improvement of the complexity and technical requirements of human internal surgery, the absorptive sutures used must not only have a certain strength, but also be able to gradually degrade and absorb in the body with the healing of the wound. Poly (ethyl lactide - lactide) (PGLA) is one of the most valuable and promising biomedical materials, which can be used to make ideal absorbable sutures. Tianhe BRAND PGLA medical absorbable suture is made of copolymerization of ethyl lactide and lactide according to the required ratio, through spinning, stretching, weaving, coating and other processes. This absorbable suture has good biocompatibility, no obvious tissue reaction to human body, high strength, moderate elongation, non-toxicity, non-irritation, flexibility and good degradation (degradation products are carbon dioxide and water).
The raw material of the product is imported poly (ethyl lactide - lactide), which is spun and woven by our company. The hydrolyzed substance of the product can be absorbed by the human body, and the tissue reaction is low. It is an upgraded product to improve the operation pain.
· High tensile strength
The tensile strength can be maintained for longer than 5-7 days for wound healing, and the knotting strength is much higher than that of gut thread, providing safety for patients. · Good biocompatibility
No sensitization to human body, no cytotoxicity, no genetic toxicity, no stimulation, and can promote the growth of fibrous connective tissue inward. - Reliable absorption
The product can be absorbed by the human body through hydrolysis. Absorption begins 15 days after implantation, with most absorption 30 days later and complete absorption 60-90 days later. - Easy to operate
This product is soft, feel good, smooth when using, low organization drag, easy to knot, firm, no broken thread worry. The sterilized package can be opened and used easily.
Complete sewing specifications
Points in blue; Touch; Blue, natural color interweave color; With the needle; There are many types of stitches without needles, with thread lengths ranging from 45cm to 90cm. Special lengths of sutures can also be customized according to clinical surgical requirements.
Stitches
Made of high quality and high toughness imported steel, the needle is sharp, the needle surface is smooth, easy to penetrate the tissue, no damage to the tissue when suturing.
Application scope
This product can be widely used in gynecology, obstetrics, surgery, plastic surgery, urology, pediatrics, stomatology, otolaryngology, ophthalmology and other operations and intradermal soft tissue suture.
The sutures are degraded and absorbed by the human body, so the wound healing period is longer than the absorption cycle of the product.
This product has good biological properties, doctors should be aware of the potential allergic risk of biomaterials when using it. No adverse reactions have been found so far.
Do not repeat fire bacteria and disinfection of sutures.
---
---